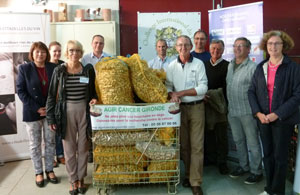 Jade Jagger for yoo the design brand from world leading design company yoo, has been appointed by Kalinka Real Estate Consulting Group, to design Turandot Residences, a major luxury residential project in Moscow, Russia.
Jade Jagger for yoo will develop a unique take on her distinctive style that is perfectly suited for the sophisticated Russian market. Turandot Residences will comprise 35 luxury residential apartments designed with the Jade Jagger for yoo Artiso and Disco styles, with a classical twist created especially for Moscow. The luxury residences will stretch to eight stories, with one to three bedroom residences, in the historic Arbat Street in Central Moscow.
Jade Jagger, Creative Director of Jade Jagger for yoo says: "I am thrilled to be bringing Jade Jagger for yoo residences to Moscow's historic Arbat Street with Turandot Residences. I have long found Moscow intriguing, and I am excited to be able to approach the project with a classical and contemporary approach with a Jade Jagger for yoo twist to create something never seen before in Russia".
John Hitchcox, Founder of yoo, says: "It is a privilege to be working with our partners in the Russian market. The style of Jade Jagger for yoo will provide something completely new for Moscow, which will expand the experience of great design and the yoo approach to living. After the success of our projects Barkli Virgin House by Kelly Hoppen for yoo and BarklI Park by yoo inspired by Starck in Moscow we are very proud to be introduce Jade Jagger for yoo to this great city."
Turandot Residences will offer Jade Jagger for yoo designed lobbies, a public terrace and garden. The building area comprises of 6,300 square meters and the projects GDV is estimated at $130 M. Turandot Residences is set to complete in the first half of 2014.
Jade Jagger joined yoo, as Creative Director of Jade Jagger for yoo in 2005, fulfilling her passion of designing chic apartments internationally. Globally feted as an inspirational and highly skilled designer, her work with yoo includes The Jade in New York City, The Lakes by yoo in the Cotswolds, UK, The Baglioni Marrakech in Morocco and Lodha Fiorenza in Mumbai, India.