According to recent research from Cerulli Associates, a Boston-based global analytics firm, exchange-traded fund (ETF) sponsors report ETF liquidity as the subject advisors understand the least.
"The type of assistance advisors require from ETF sponsors varies significantly," states Alec Papazian, associate director at Cerulli Associates. "ETF sponsors view liquidity as the top growth challenge in 2013 as nearly two-thirds (63%) rated it as such." The July 2013 issue of the Cerulli Edge-U.S. Asset Management Edition takes a close look at retail educational strategies, focusing on whitepapers, ETF education, and organizational structure and staffing.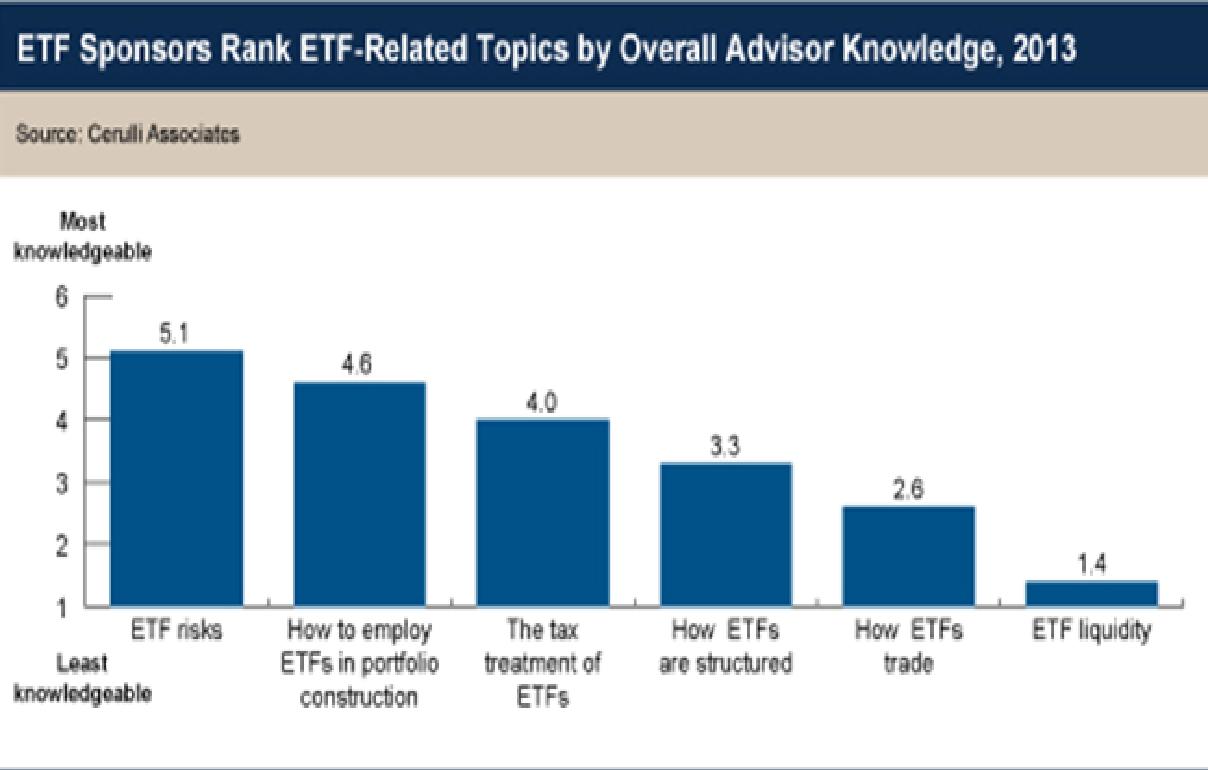 "ETF risks and the use of ETFs in portfolio construction were ranked as the top two topics that advisors understood the best. Liquidity and trading ranked the lowest, suggesting these two topics should remain top of mind for providers when developing educational programs," explains Papazian.
"Creating programs to meet educational needs of advisors across the spectrum of adoption and sophistication is a difficult task, but it will be necessary for some time," Papazian continues.
Cerulli encourages ETF sponsors to focus on new advisors in order to further increase advisor adoption. Move advanced educational initiatives will help increase ETF allocations among advisors who already using ETFs. In addition, sponsors should continue to provide basic education among advisors and clients.
---------- découvrir les lettres et newsletters d'Esteval Editions ----------